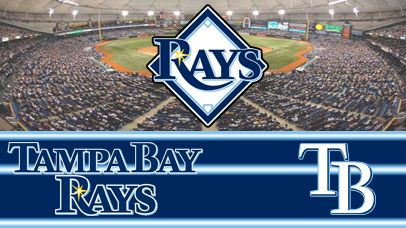 Tampa Bay is home to three professional championship teams. Tampa Bay Buccaneers football team captured the 2003 Super Bowl and plays in a state of the art stadium. Baseball has always been a tradition here for over 40 years from spring training in St Petersburg and now to the 2008 American League Champion and 2010 American League East Champion Tampa Bay Rays. Let us not forget our exciting Tampa Bay Lightning hockey team winning the Stanley Cup in 2004. If professional sports are part of your leisure time, Tampa Bay is the place to be.
Tampa Bay Buccaneers: Tampa is home of the 2003 Super Bowl Champion Tampa Bay Buccaneers. This place is pretty crazy about its Bucs football. The winning over the last decade or so has brought new excitement to the Buccaneers football team. The Bucs play in what is considered one of the best NFL stadiums in the league, Raymond James Stadium.
Tampa Bay Rays: The Tampa Bay area is home to the Major League Baseball franchise, the Tampa Bay Rays. Games are played in Tropicana field in St. Petersburg. The Rays are in one of the toughest divisions in baseball with two powerhouse teams, the New York Yankees and the Boston Red Sox. As a result the franchise has struggled since its inception. However, the team features a core of young players and has undergone recent ownership changes in the past few years. So things seem to be heading in the right direction.
Tampa Bay Lightning: Winning the Stanley Cup like the Tampa Bay Lightning did in 2004 will definitely put people in the seats. The Lightning play their games at the St. Pete Times Forum.
Tampa Bay Storm: The Tampa Bay Storm have won more Arena Bowl championships than any other team in the league. This dominant franchise has taken home 5 championships. They play in the St. Pete Times Forum.
Clearwater Threshers: A Florida State League baseball team based in Clearwater. Since the 2004 season, the team has played in the West Division and is an affiliate of the Philadelphia Phillies. The Threshers play their home games at Bright House Field.
University of South Florida Bulls: The college sports market in the Tampa Bay area is anchored by the University of South Florida Bulls. Also known as USF and South Florida the Bulls have established themselves as a football power in the Big East. Games are played in Raymond James Stadium, which is the same stadium where the Tampa Bay Buccaneers play. USF basketball is played in the USF Sun Dome on campus. The university has a total of 18 varsity sports.
University of Tampa Spartans: The University of Tampa is located in downtown Tampa. UT as it is sometimes sponsors 14 intercollegiate sports. The university is a member of the NCAA Division II.